About The Dyslexia Center
The EAC Dyslexia Center is the brainchild of the team at Educational Advocacy and Consulting. It is the result of our advocacy work for the many children identified with dyslexia, dysgraphia, and dyscalculia, including the many identified as twice-exceptional.
It is our mission to empower both families and children (of all ages) to receive all of their rights including identification, eligibility, structured literacy instruction, and accommodations to improve their ability to have appropriate access to their education.
Carol Dimas | President/Founder: Educational Advocate
Carol Dimas is an Illinois State-Certified Highly Qualified Teacher in Elementary Education and Special Education K-12. She is a Reading Specialist and Learning Behavior Specialist. She holds a Bachelor's Degree in Special Education and a Masters of Science in Special Education.

During her twenty-five-plus years of experience in education, Carol began teaching children with special needs in the public school system. She helped pilot a program that involved a collaboration between the school district and Loyola University Department of Psychiatry to better serve culturally disadvantaged youth in the area of mental health. She was also the chair of the Special Education committee to develop a district-wide Positive Behavior Intervention Program.
Cassie Clark | Director, Dyslexia Center: Educational Advocate
Cassie Clark holds a Bachelor of Science degree from the University of Illinois, along with nearly 20 years of professional experience. Cassie is a Certified Wilson Dyslexia Therapist (W.D.T.). Her journey with Wilson began as a parent of a child with dyslexia and has ignited her passion to help support students with language-based learning disabilities.

Cassie is a strong believer in "Literacy for All" and is dedicated to helping students achieve success in school and beyond. Cassie provides private, individualized Wilson instruction, along with expertise on dyslexia rights and advocacy. Cassie is an approved provider for both the International Dyslexia Association & Everyone Reading Illinois, and a member of the Council of Parent Attorney and Advocates & the Learning Disabilities Association.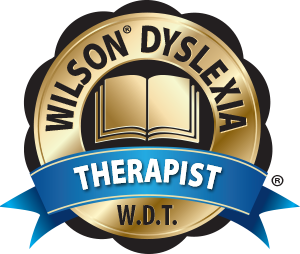 Stephanie Dawson | Educational Advocate & Educational Diagnostician
Stephanie Dawson is a Virginia State-Certified Teacher in Special Education K-12. She holds a Bachelor's Degree in Psychology and a Masters of Science Degree in Curriculum and Instruction with extensive Masters level work in Special Education. She has worked in the field of Special Education for more than 20 years as a Special Education teacher, Educational Diagnostician, and Special Education Designee in the public school settings.

As a Diagnostician, Stephanie will be administering our comprehensive reading assessments and screenings. Stephanie supervised teams of Special Educators, and developed and implemented ongoing training sessions for both Special Education and General Education staff alike. In addition to being a Registered Behavior Technician, Stephanie also brings the expertise of having her certification in Trauma-Informed Care through RACSB to support our clients impacted by trauma. Stephanie is a member of the Council of Parents, Attorneys, and Advocates.
Kelly Houston | Dyslexia Practitioner
Kelly Houston is an Illinois State-Certified K-12 Teacher with a Masters of Arts in Education: Reading Specialist. She has worked in education in the public school system for 10 years. Kelly is a Certified Wilson Dyslexia Practitioner (W.D.P.) and a Wilson Fundations Facilitator. She has used a variety of reading interventions to accommodate each unique learner. Kelly is available for individualized Wilson tutoring for families who are interested in this program for their children, as well as small group reading camps this summer. Kelly is a member of the International Dyslexia Association.