Dear Parents,
Thank you for your interest in our advocacy services. At Educational Advocacy and Consulting we are dedicated to the cause of helping parents help their children.

As Director/Founder of EAC, my journey to advocacy started as a special education teacher. I pioneered a behavior modification system through the Proviso Area of Special Education and took part in a program through Loyola University in which I collaborated with a team of child psychologists and psychiatrists monthly, to assist with the needs of our students. After taking some time off from teaching to raise three children, I found myself in the position of advocating for one of my children and the passion for advocacy grew even stronger. After graduate school, I opened my business supporting students with learning needs and began my further education and training to become an Educational Advocate. Over 30 years of experience in teaching and consulting, and a unique perspective of being a part of this process as an educator, parent, and now advocate lends to my understanding and ability to work with all parties involved. I then began to assemble a top notch team of Advocates whose collective professional experience includes the titles of Learning Behavior Specialists, BCBA, Autism Specialist, Early Childhood Specialist, Crisis Prevention Trainer, Special Education Administrator, Reading Specialist, and Gifted/2e specialist.
As Educational Advocates, we will conduct observations, attend meetings, consult with professionals, review reports and files and do whatever necessary to assist in the process from case study to identification and beyond. We can intervene when situations arise in which parents feel their child's needs are not being met, or advocate for additional services. Our goal is to accomplish these things in a cooperative, non-adversarial manner. When the need arises, however, we will fight for the client's rights through all means available under state and federal law. We have clear understanding of the laws that govern a child's rights to access an appropriate education under both the Individuals with Disabilities Education Act and the Americans with Disabilities Act. We are members of the Council for Parents, Attorneys and Advocates as well as numerous other professional organizations including the Council for Exceptional Children, International Dyslexia Association, the Association for Curriculum and Development and a listed provider in the Wrightslaw Yellow Pages for Kids. Additionally, Carol Dimas is a proud member of the Pediatric Specialists Network.
Our fee schedule is based on a rate of $210 per hour for services, and $50 per hour for travel. A $1,000 retainer fee is required to be paid in advance, and it is applied to your final bill.
Thank you again for your interest. we look forward working with you on behalf of your child.
Sincerely,

Carol Dimas, Director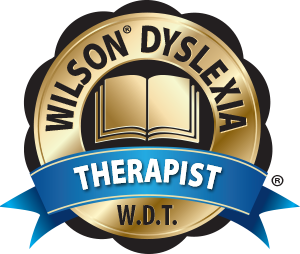 Information Release Authorization