Get Started with EAC Dyslexia Center
Dear Parents,
Thank you for your interest in our Dyslexia Center. Our firm has worked diligently to develop and implement the plans for our Dyslexia Center with the goals of student intervention, parent information, school collaboration, and advocacy.

As Director and Co-founder of the Dyslexia Center, my journey began as a parent of a child with dyslexia and has ignited my passion to help support students with language-based learning disabilities.

We are proud to offer evidence-based instruction for students of all ages, delivered by a certified Dyslexia Therapist or Practitioner.

Our team will develop an individualized plan to meet the unique needs of our students - including emerging readers, struggling readers, students with Dyslexia, students seeking enrichment opportunities, and students preparing for college and career readiness.
The programs we utilize are delivered with efficacy and consistency and are systematic, explicit, diagnostic, and multi-sensory in nature. We concentrate on phonemic awareness, phonics, fluency, vocabulary, comprehension, and spelling.
We thank you, again, for your interest and look forward to working with your family to ensure that your child can reach their full potential as a reader and beyond.
Respectfully,

Cassie Clark, Director, EAC Dyslexia Center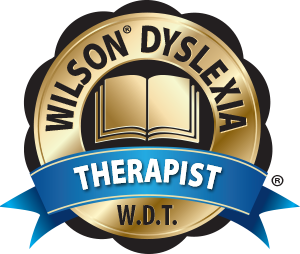 Dyslexia Screening Survey
Info Release Authorization